It's a pity you can't choose your neighbors.
Most of the houses in our neighborhood were built in the first part of the 20-est century and have well established gardens with large, beautiful trees. It's a pity that when a house passes to a new owner the first thing they do is demolish the garden. So, when we heard the sound of a chainsaw early this morning the first thing we did was checking where the damage was being done today. Looking from my 1st floor window, I noticed that the large conifer that dominates the view looked slightly different. It had lost some of its lower branches.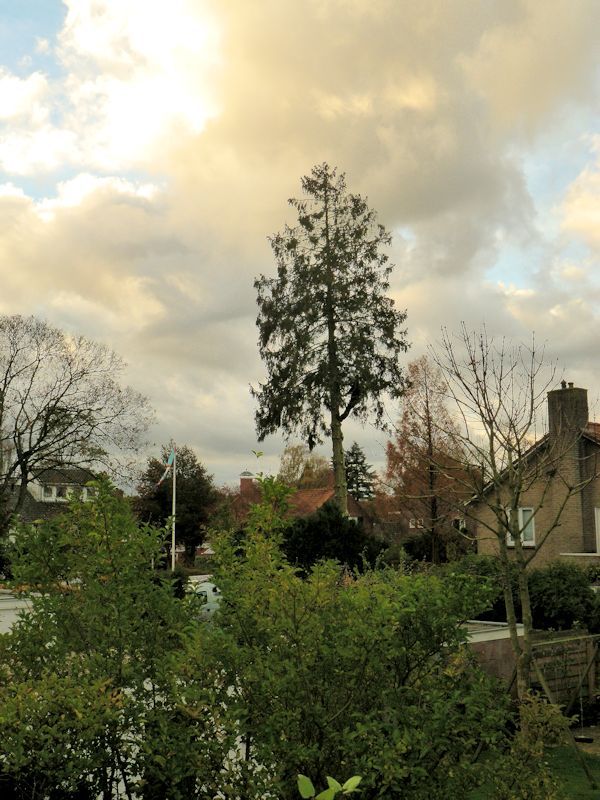 The next thing I noticed was that someone was climbing that tree and then large branches started to tumble down. Within half an hour my old friend was no more.
I have known that tree for nearly 40 years. So, I'm feeling realy sad about this.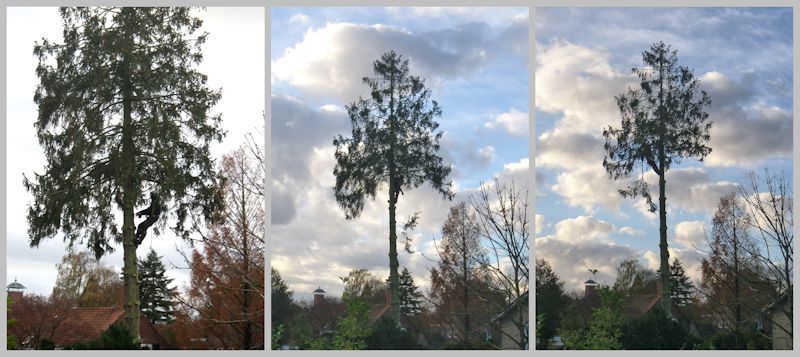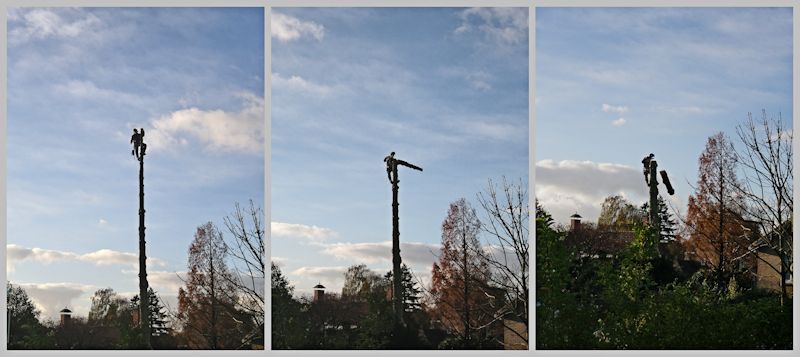 In short, NOT a good start of the week.