One of my favorite parts of the year is when the trees show their full autumn colors. It lasts only for a week or two and you may easily miss it. So, this year I went out on a photo expedition on the first day we had a bit of sunshine. I'm glad I did because after that we've had one dull day after another and, by now, many trees have shed all their leaves.
I went to an old cemetary where I love to walk. In a previous post I've shown how the place looks
in summer
.
It was a bit hazy, with some high cloud cover and that misty light added to the overall atmosphere. But it wasn't ideal for photography so my pictures don't really show what I saw (as usual!).
The high, white cloud cover tended to cast a glare over the bright colors of the trees in the photos but you still get the idea.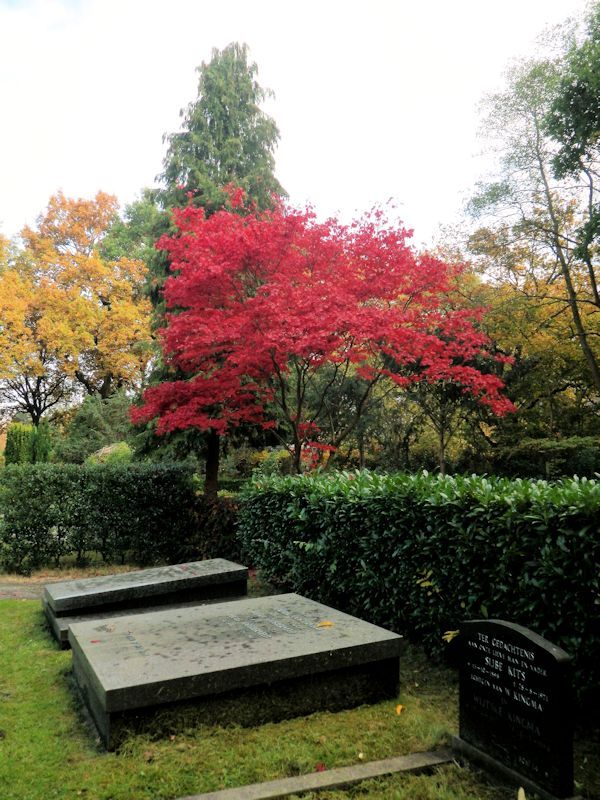 And the hazy light also muted the colors of the trees.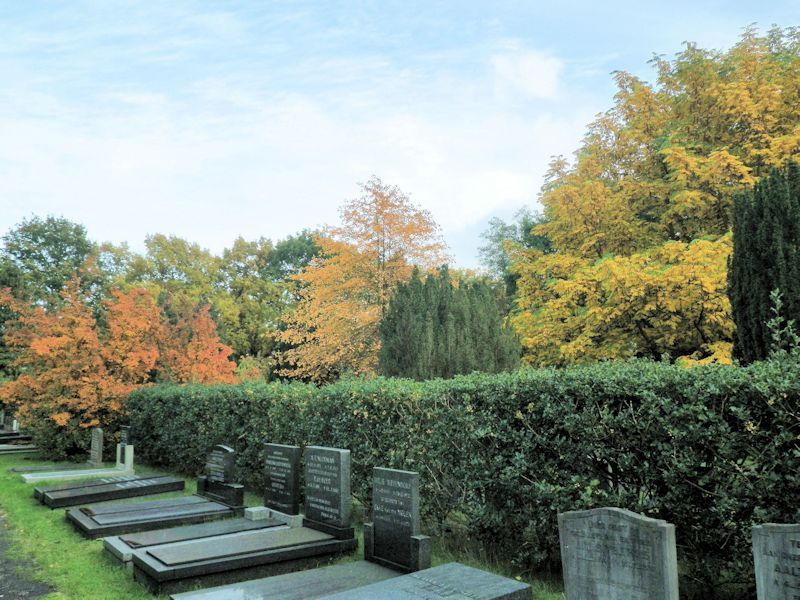 But now and then a glimpse of sun gave extra brightness.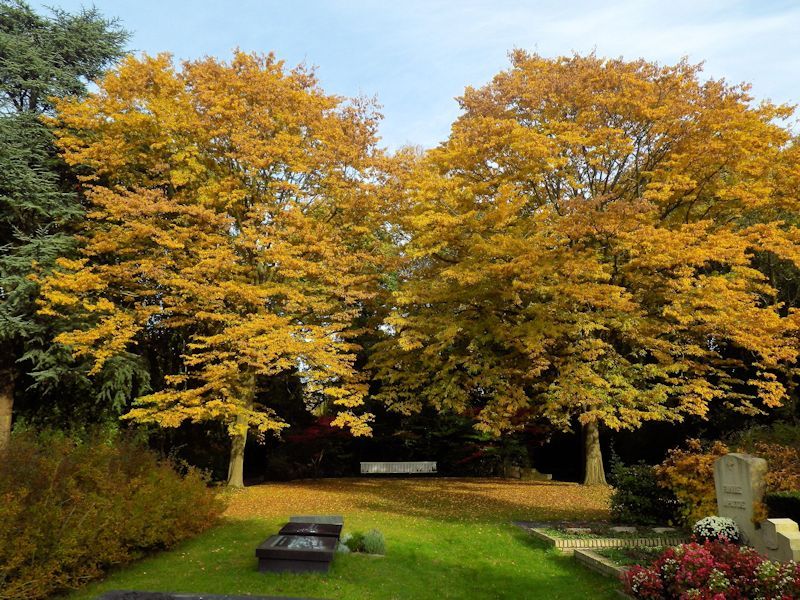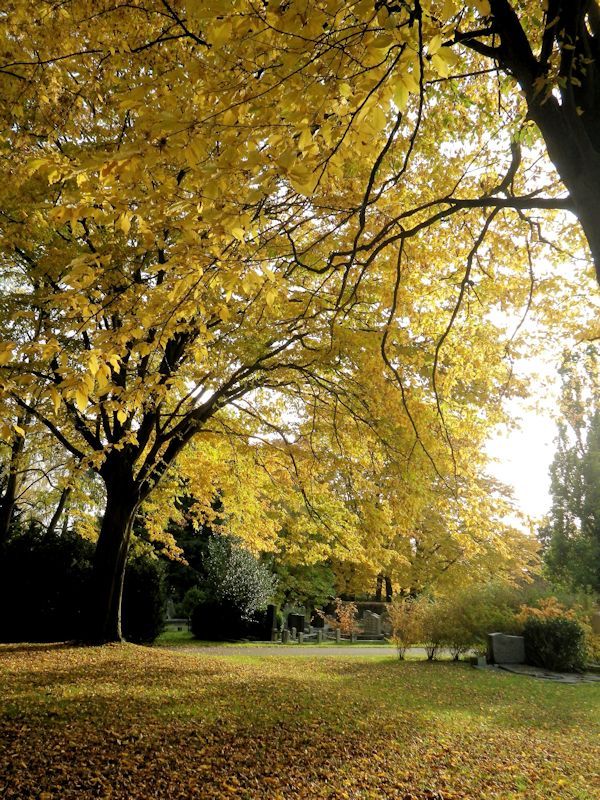 And even with the sun gone the colors were beautiful.
Flanking a large, square pond there are avenues of weeping beeches where you can walk under the trailing branches.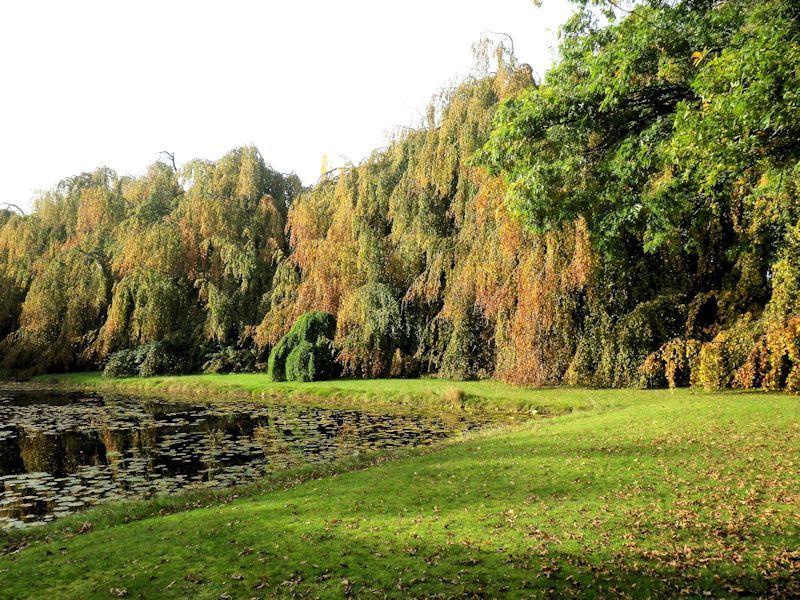 Tall linden trees are guarding a row of graves dating back to the beginnig of last century.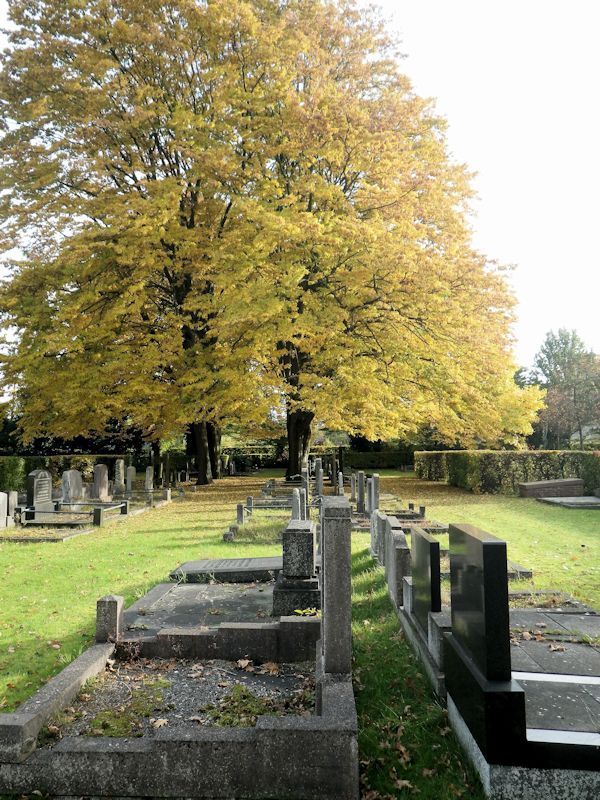 The cemetery dates back to 1885 and many trees must have been there from the beginning. The lay-out of the trees and shrubs, their shapes and colors show the hand of a very clever garden designer.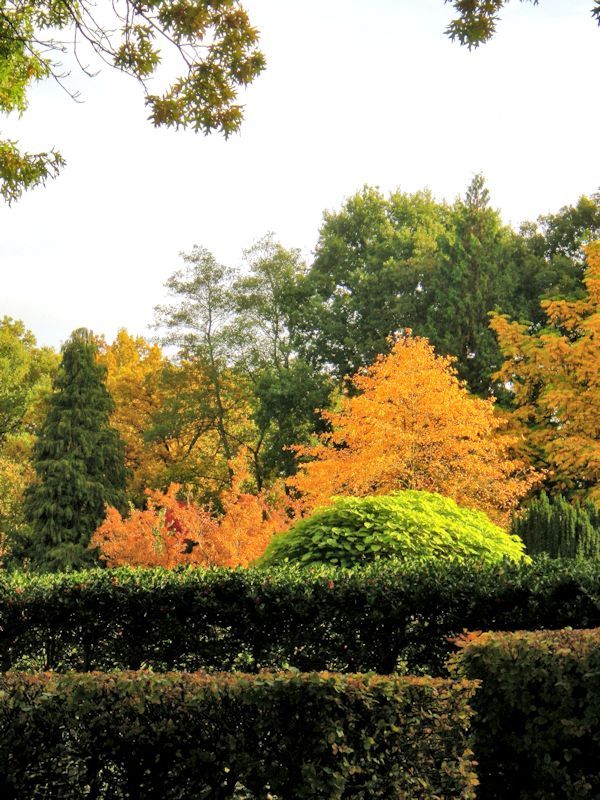 The same spot as in the previous picture, just a few minutes later: different light, different colors.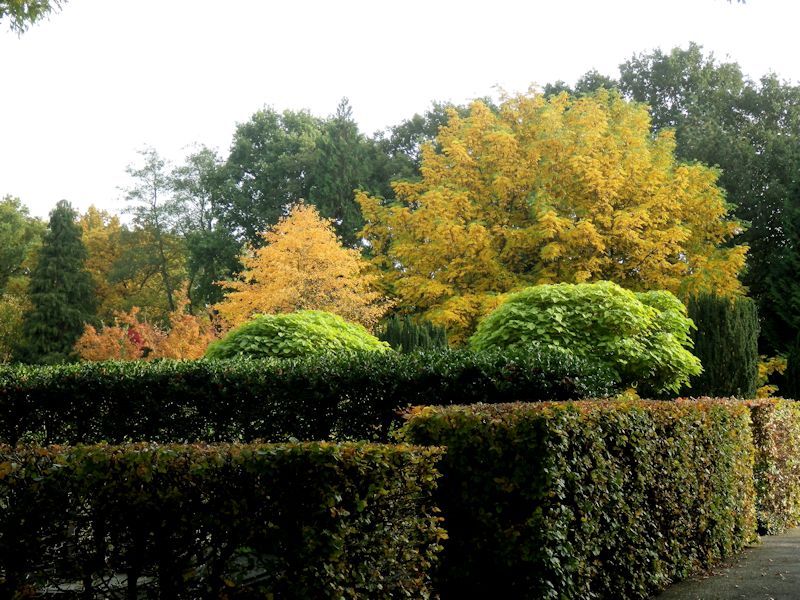 This last photo was taken from the same spot as the very first picture. With the sun gone the atmosphere became quite melancholy.