March 11th, early in the morning: Melting hoarfrost on the crocuses.
The month started with bright, sunny days and frosty night. Because of the low temperatures, the snowdrops and crocuses lasted longer than usual.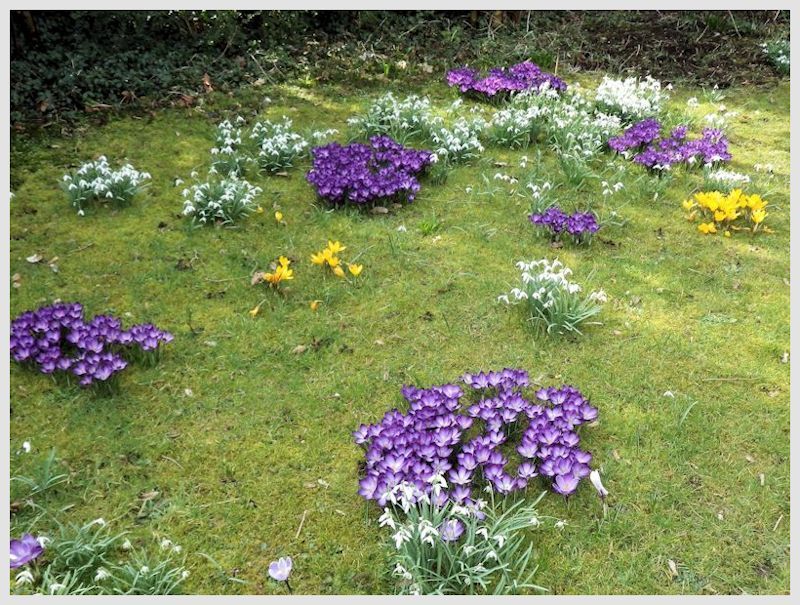 By mid-March we had some lovely spring weather that brought out hyacinths and early narcissi.
The last week of March brought the "equinoctial storms" but there were still new appearances in the garden.
Most of them arrived here all by themselves; we didn't plant them, so that's always exciting.
Glory of the snow (Chionodoxa)
Corydalis and Anemone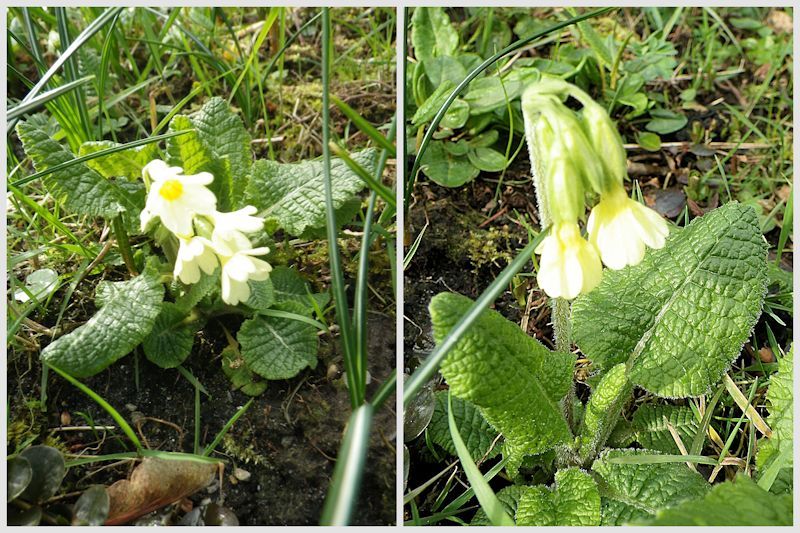 This Primula was grown from seed. Last year nothing happened but now: Success!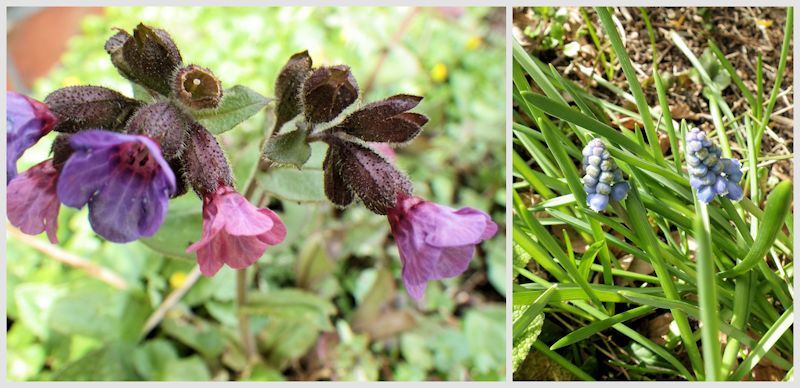 Soldiers & Sailors and Grape Hyacinth
The first shubs have also started to flower: Forsythia and Ribes sanguineum.
So far, this Garden Dairy project has been very entertaining. I have been rushing out with my camera whenever the sun was out and I'm impressed with the variety of plants in our garden. Many more are expected in April but I may miss some of them because we're away from home from mid-April until the first week of May. Anyway, I'll photograph all I can.