While cleaning out some bookshelves I came across a forgotten treasure:
"The Country Diary of an Edwardian Lady".
In 1906, Edith Holden recorded in words and images the flora and fauna of the British countryside through the changing seasons. She made lovely paintings, recorded her observations on plants and wildlife and added some of her favorite poems. Her journal lay undiscovered for more than six decades until it was finally published in 1977. It is still available in facsimile form at Amazon (
LINK
)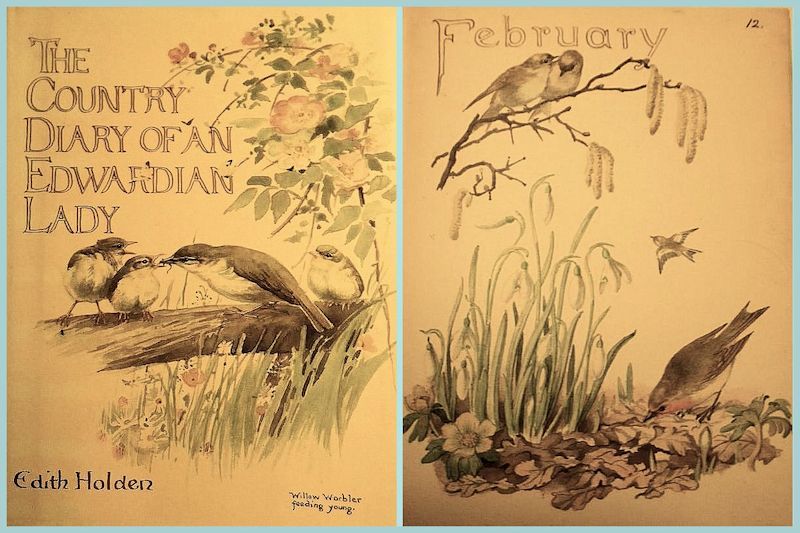 Browsing through the book I thought of a long term plan I had of documenting the changes in our own garden through the seasons. I can't draw and I'm no good at detailed descriptions but I can take pictures. Seeing Edith's front page for February, I rushed out into the garden to photograph our own Hazel catkins and snowdrops. We also have Robins around and our courting bird species include blackbirds, thrushes, wrens, tits, finches, jays, crows and pigeons. For the last few days I have woken up to birdsong.
Next to the snowdrops, the early crocuses are making a good show right now. Later on I expect some other colors.


The winter-flowering shrubs (
Jasminum
and
Viburnum
) are still in bloom and the berries on the ivy make a favorite meal for the blackbirds. I saw one over-eager bird tumbling down when trying to snatch some berries on the wing.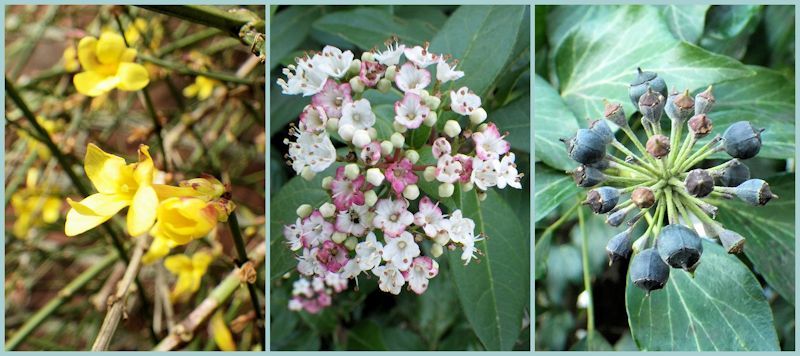 I can already see that my picture-taking project is going to be useful. At the back of the garden I spotted a single hellebore flower. That species obviously needs more TLC.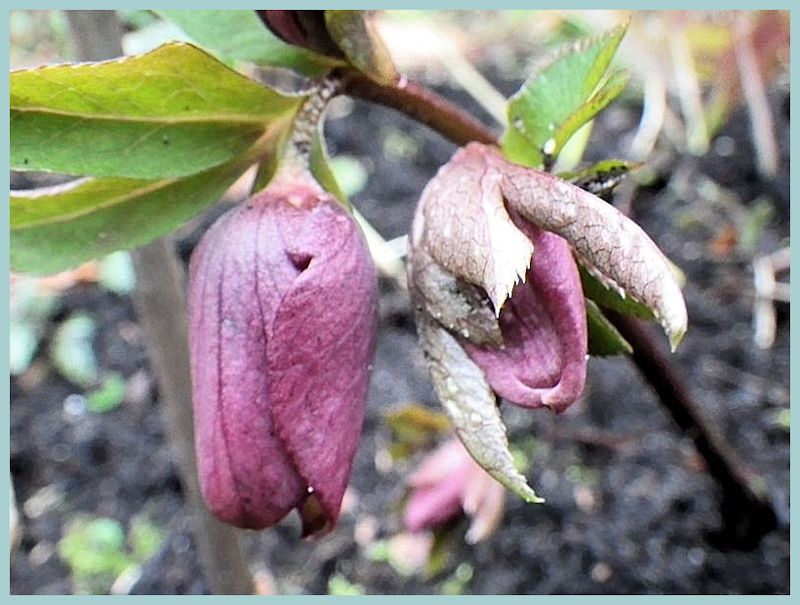 That's my harvest of flowering plants for the month of February. There will be a lot more in March, I hope.