Every time I take the highway to drive to another part of The Netherlands, I end up feeling annoyed by the ravages modern urbanization has wrecked upon our landscape. On the edge of every small town, or even village, there are these industrial estates with hideous buildings (now partly empty because of the economic depression), that take up far too much space in our tiny and overpopulated country. So, last year, I started on a project of photographing remnants from the past that blend more harmoniously into the landscape. Here are some of the results
The oldest remnants of human occupation in our region are very old, indeed. On our walks, we regularly pass Megalithic Tombs like this one, which dates back to the Neolithic Age, approx. 3450 BC.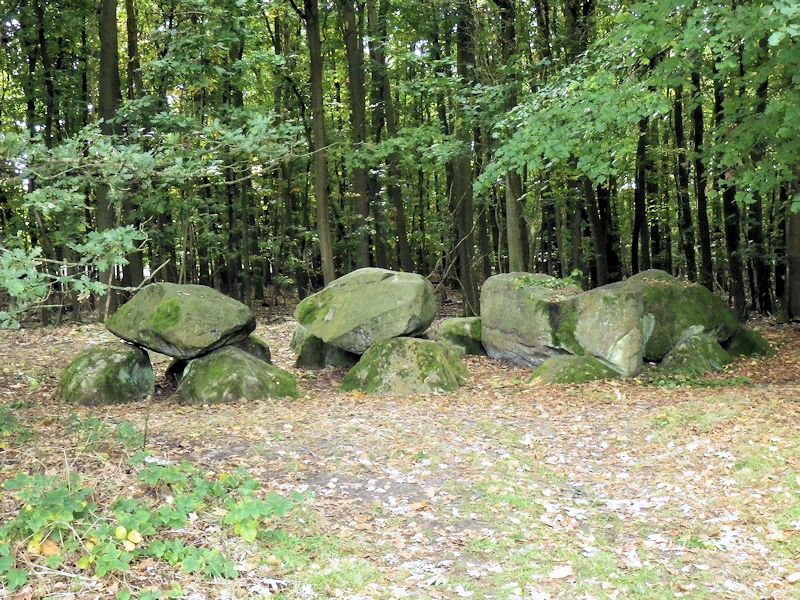 To the north of us lies rich agricultural land and the wealth of the landowners is obvious from the beautiful mansions and churches they have been building ever since the Middle Ages.
This church in the small village of Middelstum was founded in 1445.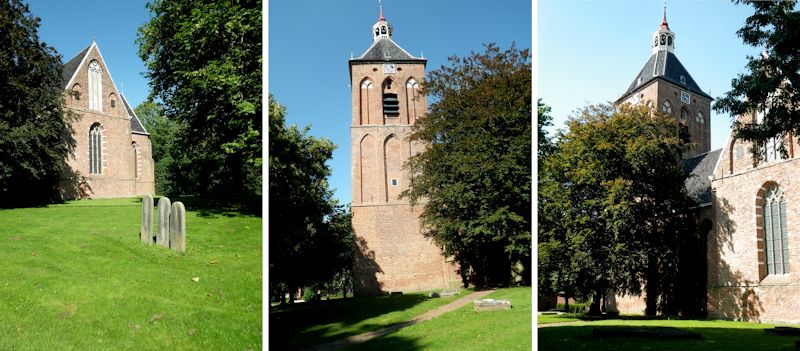 Close by is the estate The Allersmaborg, also dating from the 15th century.
We live in a country where really "wild" landscapes don't exist but the man-made landscapes are beautiful and the old farmhouses and cottages blend in naturally. In my student days, I lived in a small cottage like the one in the bottom right picture. We largely lived "off the land", all very romantic.
This landscape only exists because we are protected from the sea by huge dikes. When the dikes were brought up to a new height, a few years ago, some interesting landscape architecture was added. Climbing the dike and looking north you see a tiny harbor, salt marches and then the Wadden Sea, one of the largest protected areas in Northern Europe.

And, closer to home, we have this peaceful cemetery, where we often go for a walk. Of course, its old; it was founded in 1885.
In other news....
During my forced 4 weeks of inactivity, I've managed to sort out some of my pictures [see above ;>) ] but that was the only positive effect of breaking my foot. Tomorrow, the cast will be taken off and x-rays will have to show if the bone has healed. I'm rather nervous about it because the foot still hurts. Just hoping that this is normal.