The first day of spring, today, but I don't see it. We had snow again this morning. I've just read some posts of US friends complaining about all the snow they're having. So, for your consolation, here are some pictures I took last week in Normandy. We went there for a "spring" vacation. And we were "snowed in". This is how it started.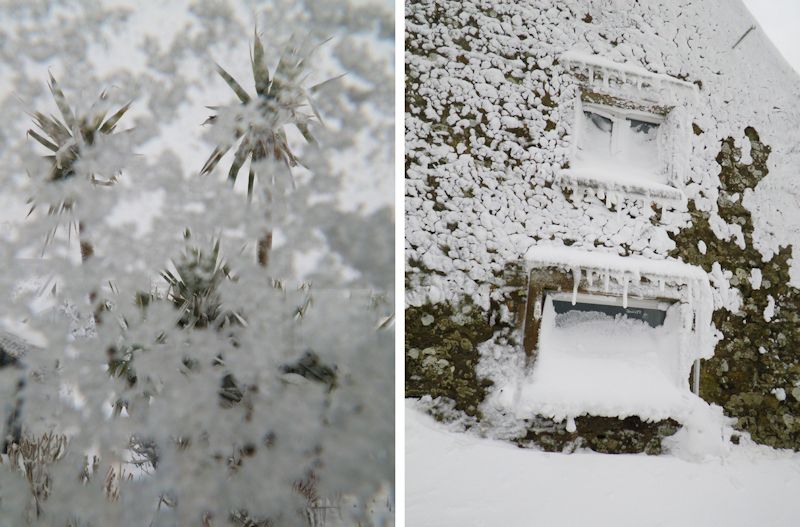 The roads out of the valley were blocked for 3 days. We didn't bring much food but were rescued by our kind landlady who provided us with food (& Wine!). We were lucky that we still had electricity because large parts of Normandy were without. The blizzard created huge snowdrifts and hundreds of cars and some intercity trains were stranded.
Once we could get outside again, the landscape was spectacular. Here are a few pictures.


So, our trip was very different from what we expected but we did enjoy it a lot.
I had to think of Pooh's song again:
The more it snows ... tiddelypom ... the more it goes ... tiddelypom ... on snowing.